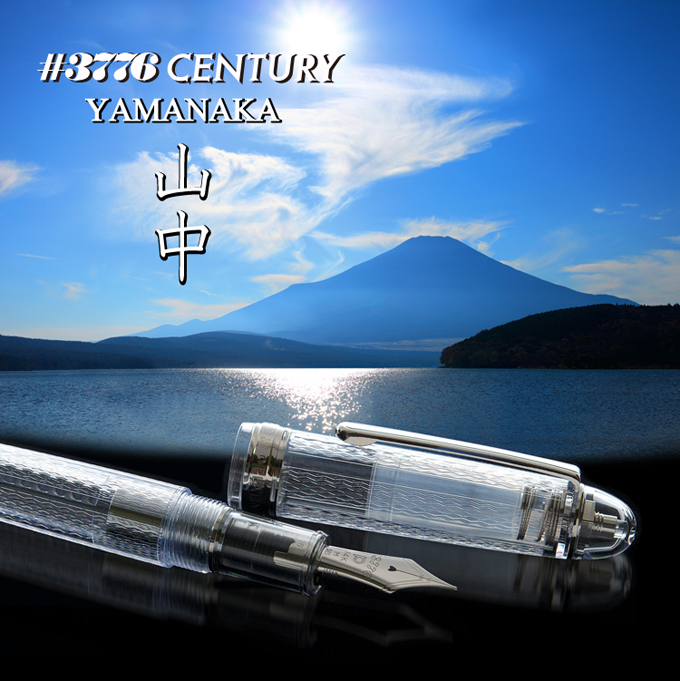 The stunning new lake series #3776 Century,
Yamanaka, is here.
THE STORY OF 
#3776 CENTURY "YAMANAKA"
Lake Yamanaka, located near Mount Fuji, is the highest of the Fuji Five Lakes in terms of elevation with an altitude of 1,000 meters. Surrounded by gently sloping mountains, the sunbath lake located in grandeur and rich variety of scenery illuminated with light. It is a beautiful lake, which the water wave with the reflection of the highland shines while fresh wind blows through the lake. The fountain pen was made to reflect the image of a ripple of the brilliant lake on the transparent barrel. "#3776 Yamanaka" is an elegant masterpiece in which we paid close attention to design the balance cutting pattern and the transparent part expressing the shiny lake surface. In the newness, there is a warmth and sense of nostalgia. We hope the pen accompanies users for many years to come. 
The "Slip and Seal mechanism" in the cap has become a special specification, and standard for the pens that are named after all of the Fuji Five Lakes. A sense of fun that you can visually view the specially designed mechanism that rotates like a merry-go-round each time the cap is opened or closed.
We believe the bluish transparency of the body's clarity with no visual turbulence, will be loved and treasured forever as a pen that personifies conservative individuality in hand, pocket or purse
The new "Slip and Seal Cap Mechanism" of the pen now allows us to enjoy the use of beautiful pigment inks. Try the mild and meaningful writing pleasure of pigment ink. We at Platinum Co., have attached the brand new appearance a pigment ink in Blue as well as the current Black color which we have been producing since 1985. A pigment ink allows pleasure of writing of course excellent light fastness , water-resistance and less bleeding to enable you to save your writings with warm feelings for many years and to pass on to your loved ones. 
About the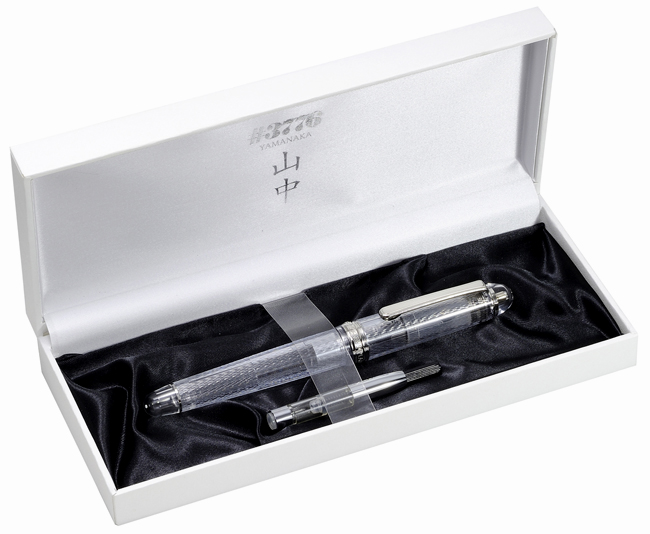 The pens will be available in late July or early August through your online dealers and retailers.
To learn more go to the #3776 CENTURY  page.