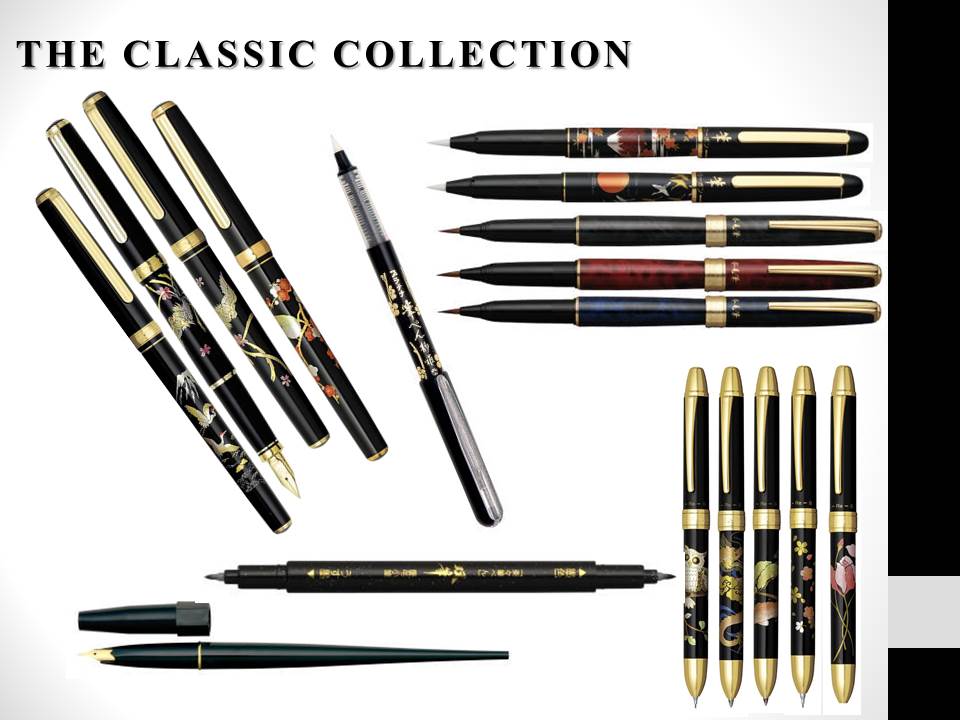 MODERN MAKI-E
CLASSIC COLLECTION
MAKI-E("MAKU" MEANING TO SPRINKLE AND "E" MEANING TO PAINT) IS A JAPANESE LACQUER ART THAT UTILIZES URUSHI LACQUER TO DECORATE AND FINISH THE
PEN BODY.
 
MODERN MAKI-E PHOENIX FOUNTAIN PEN WITH 18 kt. GOLD NIB AVAILABLE IN FINE AND MEDIUM.

PTL-12000M-#17 PHOENIX UNCAPPED
MODEREN MAKI-E
CLASSIC COLLECTION
KANAZAWA LEAF (DECORATIVE LEAFING )
THE ART OF KANAZAWA IS PASSED DOWN THROUGH THE GENERATIONS AND TAKES MANY YEARS OF TRAINING TO PREFECT SUCH A  DELICATE ART.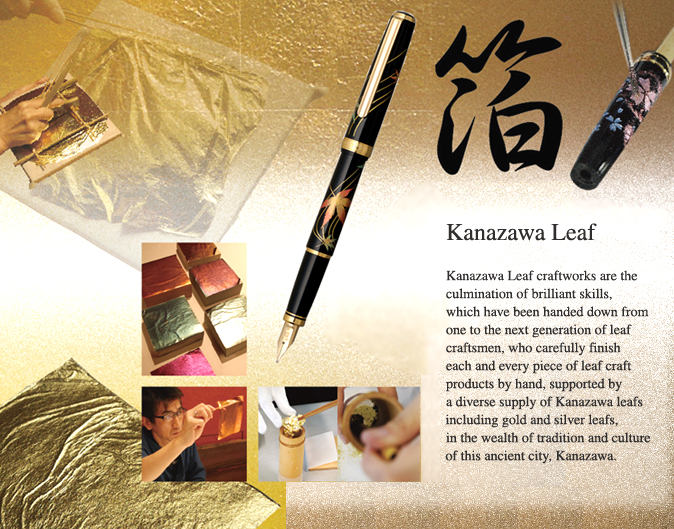 BRUSH PENS
MAKI-E BRUSH PENS
SOUUN (DOUBLE-SIDED) BRUSH PEN
SUITABLE FOR LONG SENTENCES WITH ITS SOFT TIP AND HARD ROOT. ALLOWS FOR CLEAR WRITING. THE SOUUN BRUSH PEN HAS PIGMENT CARBON INK..
BRUSH PEN 

静雅

Seiga
REFILLABLE BRUSH PEN
 

TRIPLE ACTION
BALLPOINT PEN  AND PENCIL
DESK PENS