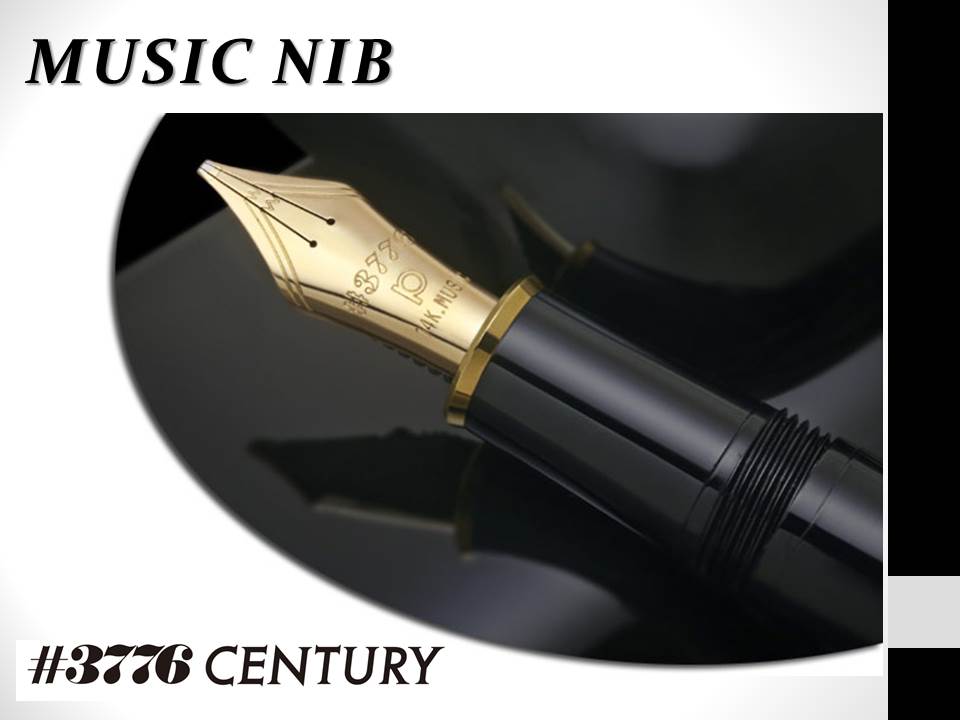 THE MUSIC NIB
For those who demand a bold look in their handwriting, the Platinum Music Nib is a wonderful example of the quickly vanishing art of fine nib-making.
The Platinum Music Nib is a true traditional three tined music nib, unlike some modern interpretations which might be more accurately described as "soft stub" nibs. The traditionally styled three tines allow for the ultimate precision in both nib flex and ink flow.
Our Music nibs are carefully crafted and individually adjusted to ensure that each one provides a perfect balance between the width of line and a rich, even ink flow. This allows for the ultimate expression of your thoughts and ideas on paper.
Whether you plan on writing a new symphony or just giving your signature a bold, new look, the Platinum Music Nib is a great choice for today's writer!