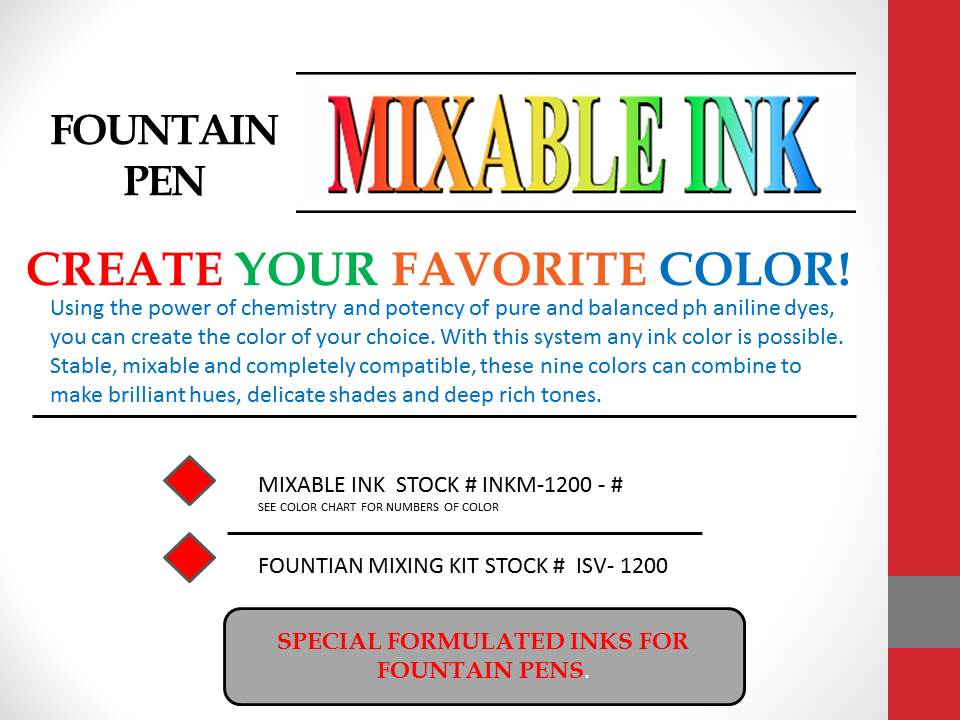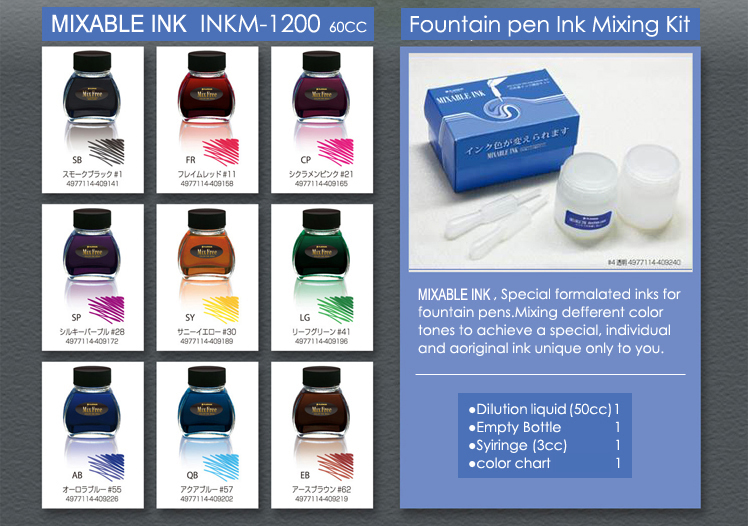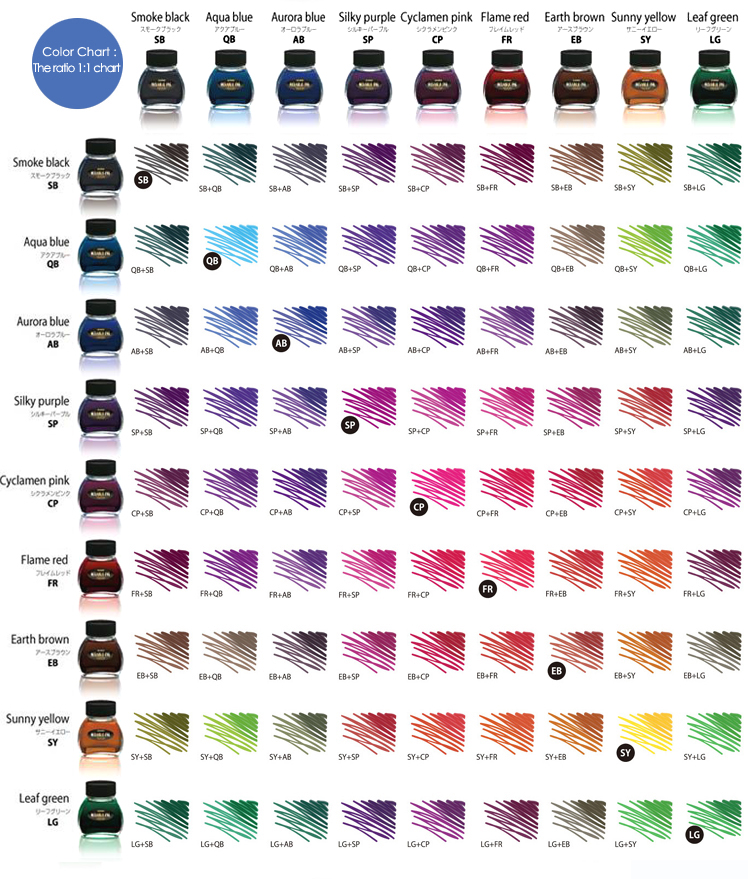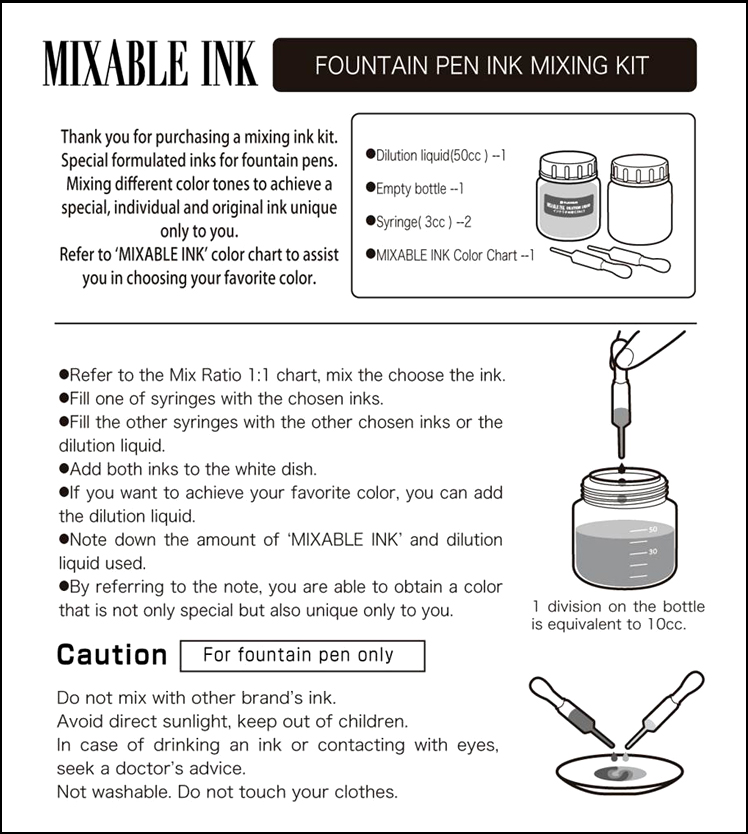 | | | |
| --- | --- | --- |
| Mixable Ink | | SKU # INKM-12000 (Color Code) |
| Ink Mixing Kit | | SKU # ISV-1200 |
| Complete Set(9 bottles of ink and one ink mixing kit) | | SKU # InkMKit-10 |

Q: What's is the difference between Mix Free and other normal ink?
A: Mix free ink does not harden when it is mixed, and the ink does not clog up in a nib.
Q: Is it possible to mix the mix free ink with other water-based dye ink for fountain pen?
A: Mix free ink mixes with mix free ink ONLY. Do not mix with other ink brands.
Q: Is it possible to mix 3 colors?
A: It is possible. You can mix as many colors as you like.
Q: How to use mix free ink to with Fountain pen?
A: Please use a converter as the other bottle of ink. When you change ink color, please use Platinum Ink Cleaner set to wash nib.
More information can be found on Ink Cleaner set from here.
Q: Is it possible to keep ink which you have made ?
A: Yes. One empty bottle is included in Fountain Pen Ink Mixing Kit.
Avoid direct sunlight, keep out of children.